DREAMOTOR1 IS NOW ROBOTIZED AND DEMONSTRATES THE LONGITUDINAL PART OF A PRUDENCE ASSESSMENT-BASED FULL AUTONOMOUS VEHICLE IN ALL TRAFIC CONDITIONS (CITY, ROAD, HIGHWAY): A GAME CHANGER IN AUTONOMOUS VEHICLE POTENTIAL DEPLOYMENT
Dreamotor1 has been automated for longitudinal function, acceleration and brake can be controled by SafetyNex AI via computer. YoGoKo and SBG Systems Antennas are now permanently fixed on roof. More use-cases to come for demos, in particular with V2X info. We organize demos of 30mn in Guyancourt around Renault technocentre for automotive, fleets and insurance professionals.
DREAMOTOR1 can be piloted:
. manually: showing pasting of prudent recommended speed (required by EUroNCAP and UN)
. by SafetyNex directly: if PRUDENCE is too low then slow down, else, accelerate to speed limit (one line of code, no complex servo-control laws)
It is the 1st step of development of NEXYAD Autonomous Vehicle piloting system. We have already shown that in theory our completely new approach based on PRUDENCE assessment is also applicable to lateral control, we are currently working on it to upgrade DREAMOTOR1.
Today, the longitudinal control in all traffic conditions may be called
Predictive ACC
, according to
STELLANTIS
Vocabulary.
We published a scientific paper explaining the revolution we bring in Autonomous Vehicle and ADAS, pasting some results of STELLANTIS Predictive ACC piloted by our PRUDENCE assessment AI SafetyNex :
LINK TO SCIENTIFIC PAPER
Just to summarize, look at the following situation: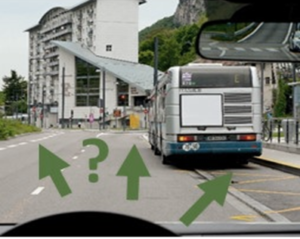 . If we know what is behind the bus, and if there is nothing (*), it is possible to drive straight ahead, not slowing down, and still be PRUDENT (because nothing and no one may surround from behind the bus): Autonomous Vehicle Behavior #1
(*) e.g., cameras on the infrastructure + V2X, or Front Camera of the bus + V2X
. If we do not know what is behind the bus, it is then NECESSARY to slow down, and if possible keep left, in order to be PRUDENT: Autonomous Vehicle Behavior #2
One can then notice that
VEHICLE BEHAVIOR is no longer a desired prerequisite, but a consequence of PRUDENCE TARGET and of EQUIPMENT SET.

Different vehicles with different equipment set can be automated and prudent, but with different behaviors.
It is then possible to develop Autonomous Vehicle with a big variety of equipement (from cheap to complete): they will adjust their behavior to stay prudent, anyway.
This is a revolution for Autonomous personal Vehicle because behavior becomes the adjustment to what is not known by the vehicle.
A complete Game Changer, what we call at NEXYAD "flexible thinking".
And in the end, Autonomous Vehicle piloted by PRUDENCE assessment can also PASTE its prudence profile:
. insurance issues
. road safety and legal issues
Our AI SafetyNex is an eXplanable (XAI) hybrid (or composite) physics-informed AI. SafetyNex is also a causal AI. And because it assesses PRUDENCE (which is a human notion), we can say SafetyNex is a Responsible AI. No black box effect.
AI can change the world faster than some people think.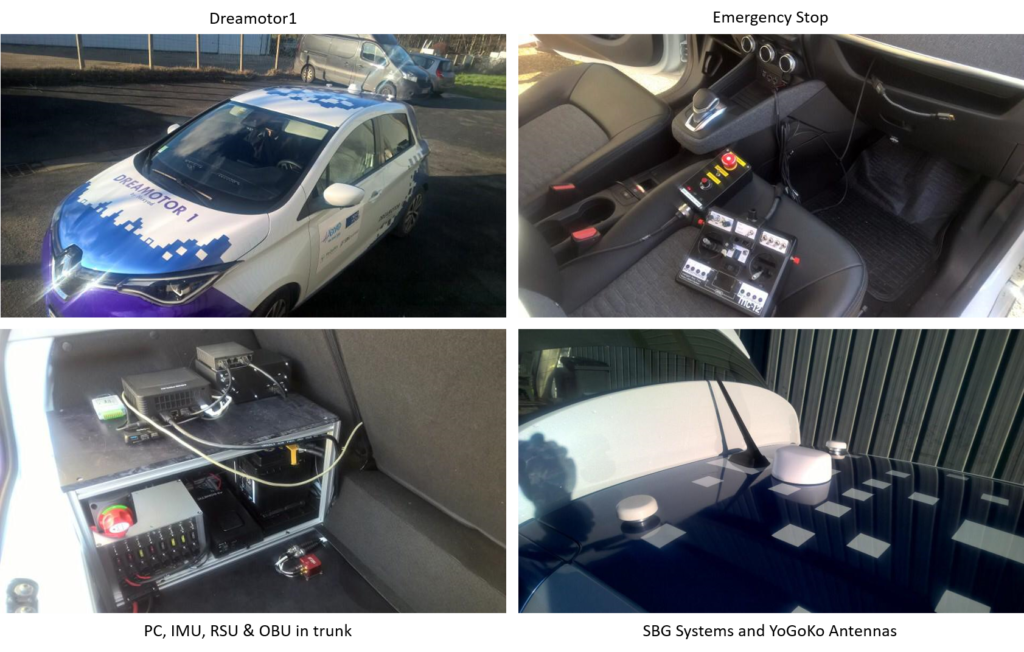 Dreamotor 1 sponsors :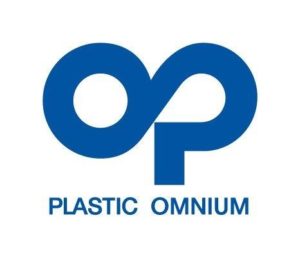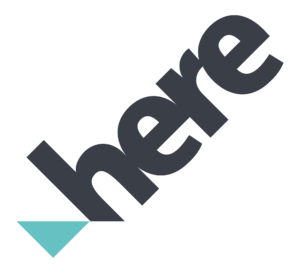 partners :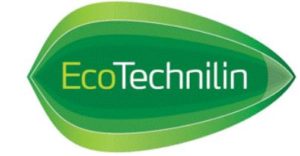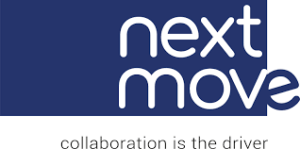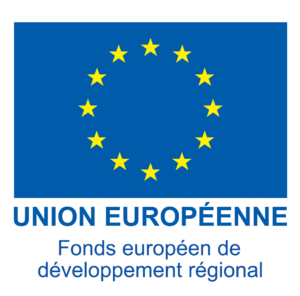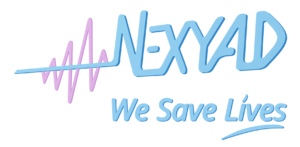 #gamechanger #autonomousvehicle #prudence #Stellantis #PredictiveACC #vehiclebehavior #flexiblethinking #Nexyad #ArtificialIntelligence #AI #SafetyNex #PrudenceAssessment #AIrevolution #selfdriving #newparadigm #personalcar #AutonomousPersonalCar #smartrobot #smartAutonomousVehicle #PhysicsInformedAI #eXplanableArtificialIntelligence #XAI #HybridAI #HybridArtificialIntelligence #PhysicsInformed #PhysicsInformedAI #PhysicsInformedArtificialIntelligence #CompositeAI #causalAI #OperationalAIsystem #responsibleAI